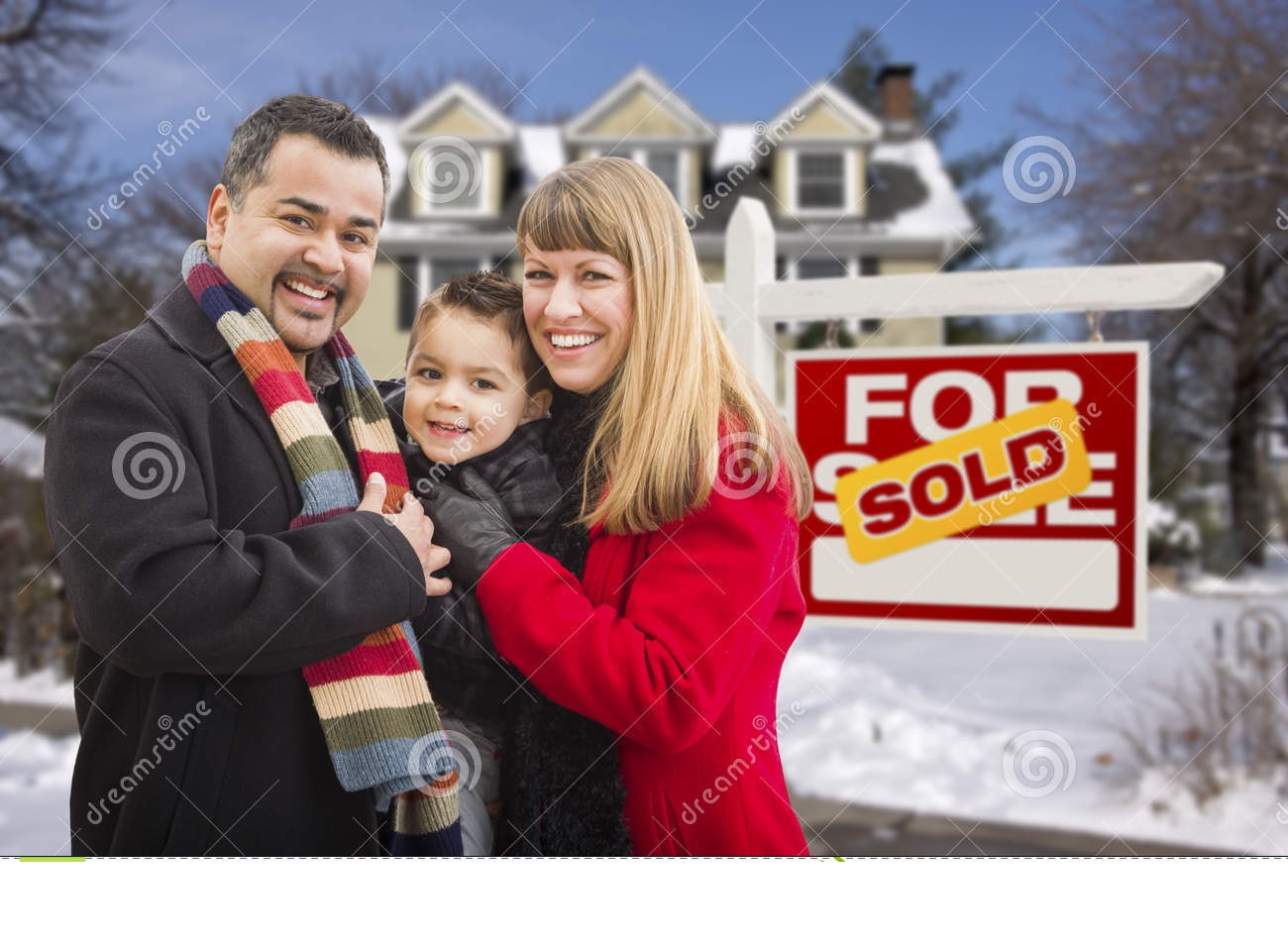 Temperatures are plunging around the country and people everywhere are trying to think warm thoughts for some relief from the winter cold. Traditionally, the thought of the winter real estate market doesn't do much to remove the chill from your bones, but this year is different, and may not only provide that warm, cozy feeling you need, but also get you into that home with the fabulous fireplace you'vs so desperately been wanting. Here are four reasons why this winter's market is not only hot but could be the ideal time to make the move on your dream home

1. Prices Will Continue to Rise
CoreLogic's latest Home Price Index reports that home prices have appreciated by 6.3% over the last 12 months. The same report predicts that prices will continue to increase at a rate of 5.2% over the next year.
The bottom in home prices has come and gone. Home values will continue to appreciate for years. Waiting no longer makes sense.
2. Mortgage Interest Rates are Projected to Increase
Your monthly housing cost is as much related to the price you pay for your home as it is to the mortgage interest rate you secure.
Freddie Mac's Primary Mortgage Market Survey shows that interest rates for a 30-year mortgage are currently at 4.08%. The Mortgage Bankers Association, Fannie Mae, Freddie Mac & the National Association of Realtors are in unison, projecting that rates will increase by this time next year.
An increase in rates will impact YOUR monthly mortgage payment. A year from now, your housing expense will increase if a mortgage is necessary to buy your next home.
3. Either Way You're Paying a Mortgage
There are some renters who have not yet purchased a home because they are uncomfortable taking on the obligation of a mortgage. Everyone should realize that, unless you are living with your parents rent free, you are paying a mortgage – either yours or your landlord's.
As an owner, your mortgage payment is a form of 'forced savings' that allows you to have equity in your home that you can tap into later in life. As a renter, you guarantee your landlord is the person with that equity.
Are you ready to put your housing cost to work for you?
4. It's Time to Move on with Your Life
The 'cost' of a home is determined by two major components: the price of the home and the current mortgage rate. It appears that both are on the rise.
But what if they weren't? Would you wait?
Look at the actual reason you are buying and decide whether it is worth waiting. Whether you want to have a great place for your children to grow up, you want your family to be safer or you just want to have control over renovations, maybe now is the time to buy.
"We'd love to buy a home, but can;t afford a down payment"

If I'm going to guess on statistics, I'm sure every licensed REALTOR has heard that quote when discussing home ownership with renters. Before I let you go, I want to take a quick second to introduce you to the VHDA Grant Program which makes home ownership more affordable than ever.
The VHDA Down Payment Assistants Grant was created to provide eligible first time home buyers in Virginia with funds needed for their down payment. Buyers who meet the qualifications receive a percentage of the sales price to be put toward their down payment, maxing out at 2.5% of total sales price with no repayment.
Pretty awesome, right? This is a great program for those northern Virginia residents who are currently facing astronomical rent prices, which are often times, equal to, or more than a mortgage payment. Additionally, if you're working with a great real estate agent, which I'm sure you are (if you're not, call me! Grady Little 703-309-1299), who negotiates closing costs to be paid by the seller, you could potentially move in to your new home for less than the security deposit on that 500 square foot, one bedroom you were looking at for $2000/month, OR, even better, receive a check at settlement….YES, you can get possibly get paid for buying a house!! A quick example, my team and I just closed on a home we listed, the buyer utilized this grant program and only had to bring a check for $87 to settlement on a $390,000 townhome.
For more information regarding VHDA or to discuss the possibility of getting you into your dream home before the first snowfall, don't hesitate to contact me at Grady@reddoormetro.com